Letter: a step in the right direction for plastic bag fees | Letters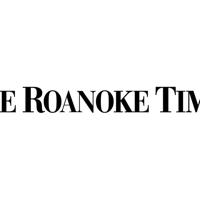 I spoke to Salem City Council last month, urging members to adopt policies in response to the UN Climate Conference COP26. I asked for measures that would reduce our city's carbon emissions. One of them was to follow Roanoke City Council and target single-use plastic bags.
Pernie Forehand's somewhat puzzling letter (Dec. 8, "Plastic Addiction Rises") opposes Roanoke's charge of 5 cents per bag. Ms Forehand isn't claiming plastic bags are a good thing, but she seems confused as to what the tax is and how it works. So, the General Assembly gave all municipalities this taxing power, but not the power to ban plastic bags (however, they banned other single-use plastics, such as take-out food containers) .
Forehand then indicated a preference for paper bags and butcher's paper, which are currently an option and will remain so, even though paper bags require energy and the harvesting of trees to produce. She seems confused about reusable bags and says they are difficult to clean. Still, they're easy to reuse and don't require a lot of cleaning or lining. Food bacteria die off quickly if the bags are exposed to the sun.
Basically, Forehand seems to view this new charge as an imposition, a view possibly shared by other consumers. Either way, it is high time for politicians to control plastic bag waste. Plastic pollution is not just a pollution problem, but a climate problem and a health problem. Plastic starts off as a fossil fuel and emits greenhouse gases from cradle to grave. Much of it is incinerated, which is expected to represent 50 million metric tonnes by 2050. Burning plastic releases CO2 and toxic pollutants. Plastic products should be reused as often as possible. No one is obligated to pay the fee but it does encourage the reuse of more durable bags or containers.
Scientists' Code Red Warning for Humanity issued this summer noted that our planet has warmed 1.2 degrees Celsius from pre-industrial levels – a decade earlier than expected. The world is hotter today than in the past 125,000 years and greenhouse gas emissions continue to rise. This tax on single-use plastic bags is a small step in the right direction.
Receive op-eds, letters and editorials delivered straight to your inbox every week!