Tamlite eliminates 51 tonnes of plastic waste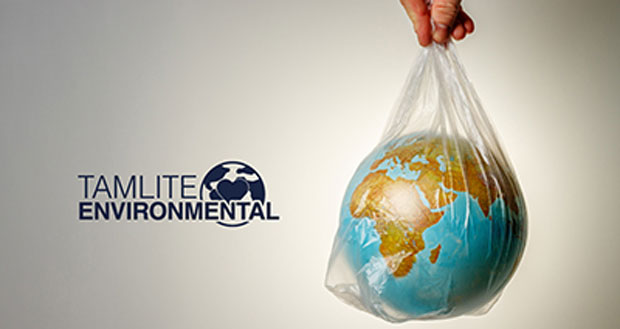 Tamlite Lighting has eliminated over 51 tonnes of plastic from its operations over the past four years, the equivalent of over one million plastic bags.
The independent lighting manufacturer has also reduced its consumption of new plastics by 80%, from 14.5 tonnes in 2020 to 2.7 tonnes.
The decision to eliminate plastics from its operations is part of the Midland-based company's circular economy strategy. For many years it has sought to move away from the traditional model of linear resource consumption, towards designing waste, maximizing value, improving maintenance and returning materials to the end-of-life cycle. .
In order to achieve such substantial savings, Tamlite's dedicated luminaire design team have taken steps to ensure that the amount of plastic used in their products has also been reduced and, through innovative design, also makes progress towards time-tested luminaires and extends their longevity.
The company has also completely phased out plastic packaging from a number of products and, as it steps up its circular economy approach, Tamlite has switched to cardboard/paper-based packaging – materials that are already Made from 100% recycled materials – and paper. based on adhesive tape instead of vinyl so that all packaging components are recyclable.
Debbie-Sue Farrell, Wellness Manager at Tamlite Lighting, commented: "As a responsible manufacturer, we are proud to lead by example in the fight against climate change and the protection of natural resources. In all of our operations and processes, we have adopted a circular economy approach wherever possible to reduce our impact on the environment. Reducing our dependence on plastic, as well as other non-recyclable materials, is an important part of our strategy for the future. The results speak for themselves as we make real progress in becoming a more sustainable manufacturer.
Your free ticket for the Facilities Show 2022
Join thousands of your FM peers from around the world at ExCeL London May 17-19.
Bring the team and boost your CPD, skills and career with seminars and workshops. Test, test and find smart solutions in technology, cleaning, FM services, waste management and energy; and meet a host of suppliers for new business collaborations.
5 shows. 1 ticket.
Your free ticket to the facilities show gives you unlimited access to four other co-located events, which means you have a unique opportunity to enhance your facilities management strategy with products and solutions covering facilities management. , security, fire protection and prevention, smart buildings and health. & security.
Get your free ticket to the Facilities Lounge